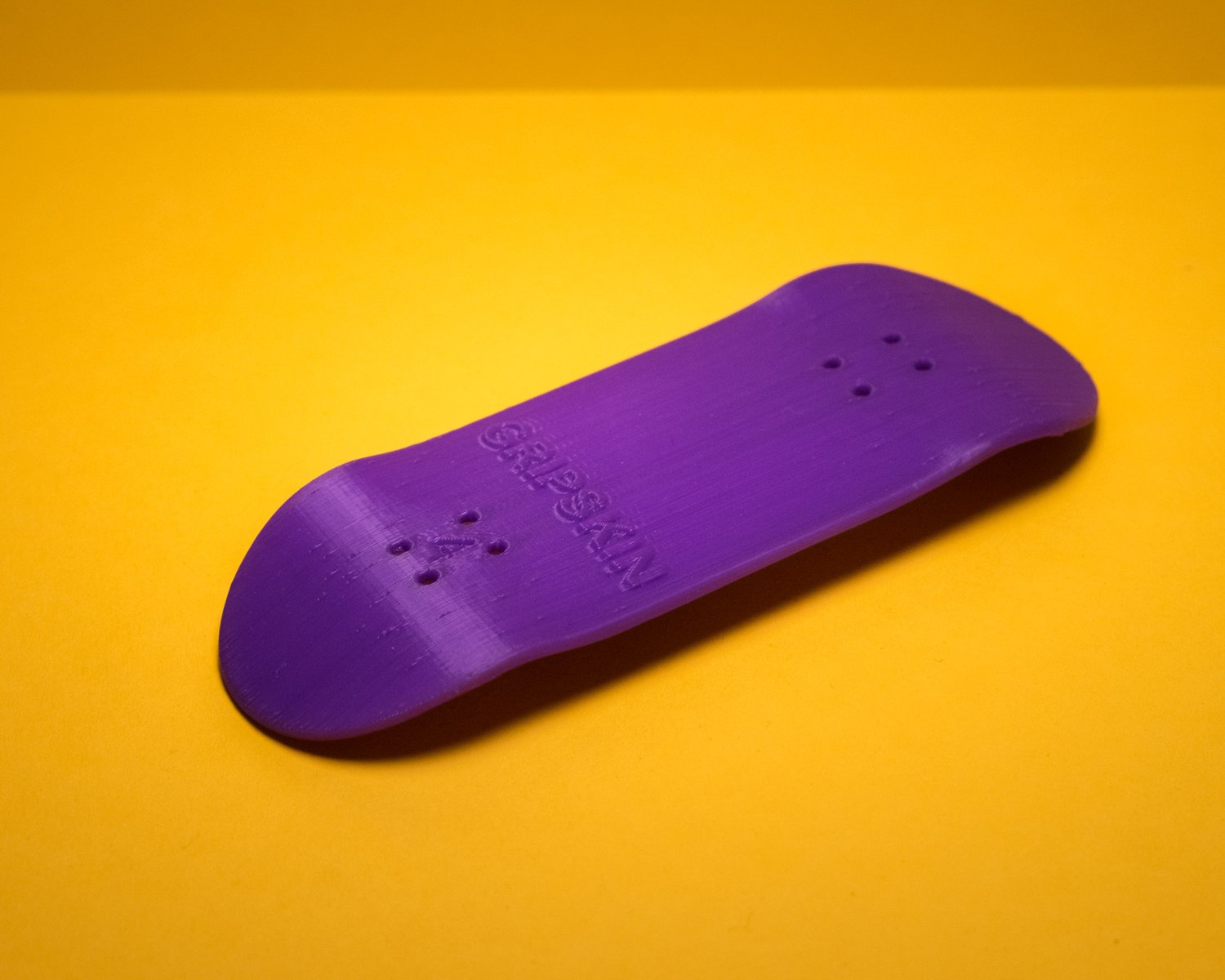 This is a fully 3d printed fingerboard.
One year ago we started 3D printed prototypes for our quest to find the perfect shape. Now it's pretty close and we want to share it with the world. There will be wooden boards, but for now all you get is plastic :)
The boards have good pop and control. The shape is smooth but still defined where it counts.
It probably won't replace a wooden board, but it's a fun thing. It's like going back in time, didn't we all start with plastic fingerboards? But now you get a good wide board.
The plastic used will start to deform in higher temperatures, so don't let it sit in the hot sun.
34x97mm